Check your site for
Google Analytics code
Testomato automatically checks your website for analytics code
No credit card needed. No commitment.
Check your site for Google Analytics tracking code
Testomato checks for your analytics code by performing frequent tests to ensure nothing is missing from your website. Run tests as often as every 5 minutes, and we send you an alert if anything goes wrong.
Don't wait to find out if you have data missing from your reports. Prevent data loss before it happens.

Check that your Google Analytics code is in place to avoid losing critical data

Testomato immediately alerts you if your tracking code goes missing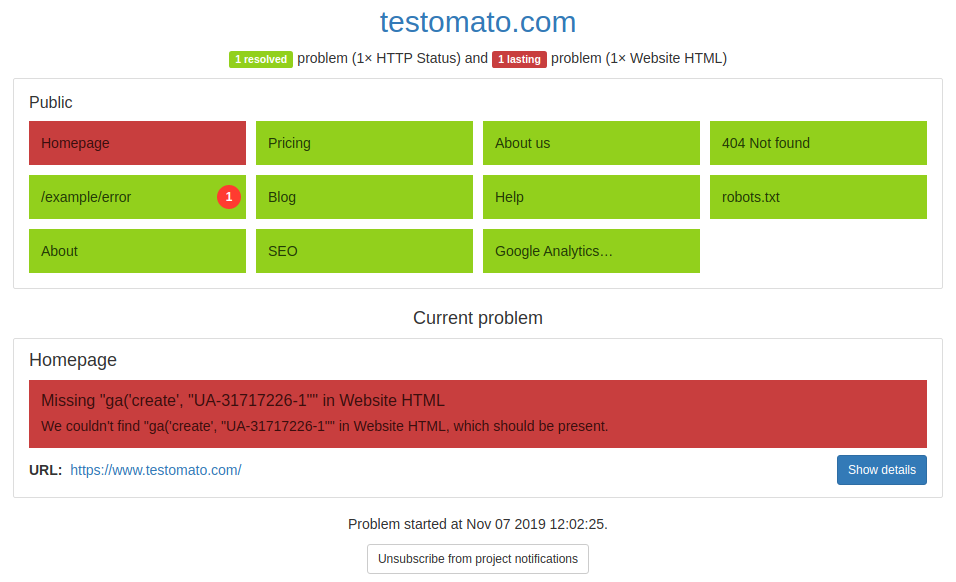 Start monitoring your website content and uptime with Testomato
You can try it all free for 14 days with no credit card and no commitment.